Saint Ann's Parish Family strives to
become the heart and center of the community
from birth until death
.
Parishoner Request Form


LITURGY SCHEDULE

Saturday:
4:00 p.m. Sunday:
8:30 a.m.
10:30 a.m.

Daily Mass
9:00 a.m.
Monday @ St. Ann
Tuesday @ St. Ann
Wednesday @ St John
Thursday @ St. John
Friday @ St. Ann & St. John

Marriage & Baptism:
Please call the Rectory

Confession: Saturday -
3:00 p.m. - 3:30 p.m.
and at anytime by
appointment.


Adoration of the Blessed Sacrament First Friday of
the Month following the
9:00 a.m. Mass
concluding with
Benediction at 10:30 a.m.




The Church of Saint Ann


103 No. Main Street
West Bridgewater, MA 02379

Reverend Paul Ring
Pastor

Reverend Michael Harvey
Parochial Vicar

Brendan A. Fitzgerald
Deacon

Joseph J. Hopgood
Deacon

Parish Office: 508.586.4880
Fax: 508.586.3876
stanns@comcast.net

Religious Education Office:
508.588.7140
stannsccd@comcast.net

Directional Map
WORKSHOP ON VISITING THE SICK
Saturday, May 5 and 12, 2018 a workshop on Pastoral Care to the Sick and the Homebound will be offered at Saint Joseph Manor, Brockton from 9:00 AM to 3:00 PM. Timothy Duff, a certified chaplain, will teach the course. The workshop will include a review of communication skills, the basics of pastoral visitation, key illness issue, spiritual needs and concern, grief, loss and dying, and caregiving issues. Eucharistic ministers, pastoral visitors, parish nurses and other are encouraged to attend. Fee: $40. Registration information is available in the Parish Office or call 617-746-5843. Pre-registration is required. Please register by April 30.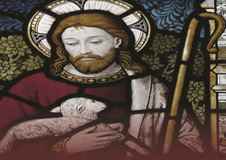 "I have other sheep that do not belong to this fold. These also I must lead, and they will hear my voice, and there will be one flock, one shepherd."
-jn 10:17

Fourth Sunday of Easter
April 22nd
THIS WEEKEND
April 21st & 22nd

The St. Vincent dePaul Society is conducting its Annual Spring Food Drive for the W.B. Food Pantry. Please return your "grocery bags" with your donations this weekend, April 21/22nd, when you come to mass.
Click for Items Most Requested
MEAT RAFFLE
Saturday, April 28th 1-3 pm
St. Ann's Parish Center
BRING A FRIEND!!!

Congratulations to the
young men and women
who received
the Sacrament of Confirmation
on Tuesday,
April 3 - 7:00 pm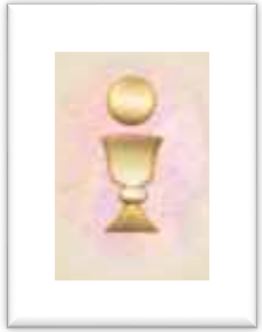 DAILY BREAD