COLLABORATIVE PASTORAL PLAN

PARISH PASTORAL COUNCIL ELECTIONS

TOGETHER IN CHRIST PARISH PASTORAL COUNCIL ELECTIONS TO BE HELD THIS FALL FOR CURRENT VACANCIES

A Parish Pastoral Council is a consultative body in dioceses and parishes of the Roman Catholic Church that serves to advise the parish priest or bishop about pastoral issues. Meetings are once a month and usually don't extend more than an hour. Members from both churches serve on this Council. Anyone interested in becoming a member of this Council, please call the Rectory. 508-378-4207 OR 508-586-4880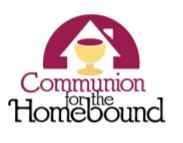 EUCHARISTIC MINISTERS FOR HOMEBOUND

Extraordinary Eucharistic Ministers are needed to bring communion to the Homebound. Training will be available for anyone who is interested and Current Eucharistic Ministers serving who are already trained may want to participate, as well.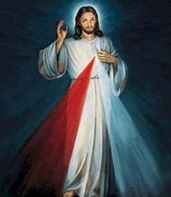 PRAYING THE DIVINE MERCY CHAPLET
Begin with the Our Father, Hail Mary, and the Apostles Creed. Using regular rosary beads, work your way around the five decades with the prayers below.

On the standalone beads, pray: "Eternal Father, I offer you the body, blood, soul, and divinity of your dearly beloved Son, our Lord Jesus Christ, in atonement for our sins and those of the whole world."

On the decade beads, pray: "For the sake of his sorrowful Passion, have mercy on us and on the whole world."

At the end, pray the following three times: "Holy God, Holy Mighty One, Holy Immortal One, have mercy on us and on the whole world."

It is typical to conclude the Divine Mercy Chaplet with the words: "Jesus, I trust in you."
BLOOD PRESSURE CLINIC

SAINT ANN'S is bringing back the BLOOD PRESSURE CLINIC AFTER ALL THE MASSES THE FIRST WEEKEND OF EACH MONTH.

We are still in need of certified nurses or nursing assistants to help with this mission. Please call the rectory and leave a message if you can help.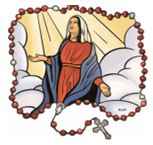 ROSARY MAKERS NEEDED
Anyone interested in learning how to make rosary beads which will be given to both churches and the Missions, please call:
Mary Ann Boyle - 508-378-4704 Or
Rose Penny - 508-583-5045
If you are in need of Rosary Beads, our Rosary Bead makers have them available at the doors of the church.
Please help yourself.

VOLUNTEERS NEEDED

EVERY FAITH COMMUNITY IS ONLY AS STRONG AS
THE PEOPLE WITHIN IT.

VOLUNTEERS ARE NEEDED IN BOTH SAINT ANN'S AND SAINT JOHN'S FOR VARIOUS TASKS. ANY HELP THAT YOU COULD PROVIDE WOULD BE A BLESSING. THE FOLLOWING IS A LIST OF POSSIBLE OPPORTUNITIES.

WE NEED: PEOPLE TO HELP DECORATE THE CHURCH. PEOPLE WHO CAN HELP WITH DELIVERIES OR LIFTING. SOMEONE TO VACUUM THE CHURCH ONCE A WEEK. SOMEONE TO DO ODD JOBS AT BOTH CHURCHES.

Are you retired and looking for something to fill a few hours? This might be the little thing you are l ooking for. If interested, please contact Debbie or Arlene at the rectory.



FRIENDS OF THE UNBORN

Monetary donations can be sent directly to:
Friends of the Unborn,
P O Box 692246,
Quincy, MA 02269-2246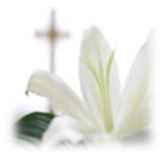 BEREAVEMENT MINISTRY

St. Ann's is looking to form a Bereavement Ministry.
The Bereavement Ministry would be people from the parish who would be willing to meet with people who just lost a loved one and are planning their funeral. The Bereavement Ministry offers these people a source of solice and support.
Many times the loved ones have fallen away from the Church and do not know how to plan the Funeral Mass. Our job is to gently guide them through this process and offer any comfort while doing so.
If you are interested in offering your service in this way, please contact Arlene Stefano at the Rectory. 508-568-4880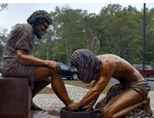 SERVICE OPPORTUNITIES

VOLUNTEER OPPORTUNITY

Our Fr. Peter Francis, who is in residence at Saint Ann's and is a Chaplain at the VA Hospital in Brockton, is looking for volunteers who would be willing to help patients to and from their rooms to attend Mass on Sundays mornings. If you are interested in helping, please call the Rectory. 508-586-4880.


MY BROTHER'S KEEPER = We will be working with My Brother's Keeper throughout the year to partner with them in the Christmas Gift Program
and other year round programs.

My Brother's Keeper is a vibrant, welcoming Christian ministry in Easton
and Dartmouth, Massachusetts which delivers furniture and food
to local families in need. Our mission is "To bring the Love and Hope
of Jesus Christ to those we serve." As a gift at each furniture delivery
we offer a crucifix with the message,

"We're just the delivery people...this is the man who sent you the furniture."

SAINT VINCENT DE PAUL - NEW MEMBERS

SAINT VINCENT DE PAUL
is looking for new members

Please Contact
CHRIS BAKER
@ 774-240-8095 or jchbaker@msn.com

HANDICAPPED SEATING
LITERATURE RACK
ST ANN'S PRAYER LINE - God is just a prayer away
RENEWING THE RITUAL OF "BRINGING UP THE GIFTS" FOR MASS
FOOD PANTRY - The cupboards are empty
DEFIBULATOR
NURSES' REFERENCE TABLE