PARISH AND YOUTH MINISTRY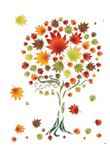 FALL HARVEST MINISTRY FESTIVAL - September 30th
SAVE THE DATE
SEPTEMBER 30, 2017
FALL HARVEST MINISTRY FESTIVAL
&
MASS OF THANSGIVING AND BLESSING FOR OUR VOUNTEERS
SATURDAY, SEPT. 30TH @ 4:00
FOLLOWED BY
PASTA WITH THE PASTOR
St. Ann's and St. John's Collaborative Golf Tournament POSTPONED!
After prayerful consideration, the Together In Christ Collaborative Golf Committee has decided to postpone our Golf Tournament. This was a wonderful fundraiser meant to support both St. John and St. Ann and we hope to reschedule at another time. We are sure there are many reasons our Parishioners were unable to support this fall fundraiser at this time and we welcome your thoughts and suggestions so that when we reschedule on behalf of the Parish we have the best tools for success!

There are several people to thank for their work on getting this Golf Tournament organized. Your passion for our Parishes and your willingness to share your gifts and talents is heartwarming. Please join us in thanking Russ Champoux, our Golf Professional, and Rebecca Dawson, our golf tournament web-site designer. We would also like to thank River Bend Country Club in West Bridgewater for being willing to partner with our Parishes to host the golf tournament. Please consider heading over for a round of Golf. The Golf Committee would like to thank Prophet-Chapman, Cole and Gleason Funeral Home for agreeing to be our first spon-sor for our Tournament. Your support is very much appreciated and a blessing!

Are you free on Mondays and looking to give back? We're in dire need of volunteers to help us on Mondays to prepare and serve lunch at The Table, our community lunch program at MainSpring House in Brockton.
Volunteers must be at least 16 and available from 10 a.m. to 2 p.m. The Table provides free, healthy meals low-income and homeless individuals and six days a week. If you're available to help us on Mondays, please contact our Volunteers Service Coordinator, Mary Ann Mendes, at 617-376-2255 ext. 2237 or at mmendes@helpfbms.org

HANDICAPPED SEATING
ST. ANN'S PRAYER LINE and Prayer Wall....God is just a prayer away..
SAINT VINCENT de PAUL CLOTHING BIN
RENEWING THE RITUAL OF "BRINGING UP THE GIFTS" FOR MASS
FOOD PANTRY - The cupboards are empty
DEFIBULATOR
NURSES' REFERENCE TABLE