COLLABORATIVE PASTORAL PLAN

LENTEN REGULATIONS

Abstinence -- Catholics over 14 years of age are bound to the obligation of abstinence. Abstinence is to be observed on Ash Wednesday
and on all Fridays of Lent. On days of abstinence, meat may not be
used at all.

Fast -- Catholics over 18 and up to the beginning of their 60th year are bound to the obligation of fasting. Ash Wednesday and Good Friday are the days of fasting. On these days, only one full meal is allowed. Two other meatless meals, sufficient to maintain strength, may be taken according to each one's needs, but together they should not equal another full meal. Eating between meals is not permitted, but liquids, including milk and fruit juices
are allowed.

Regarding other weekdays of Lent, participation in daily Mass and the voluntary observance of fasting is recommended.

Commendable, particularly during Lent, is generosity to local, national and world programs of sharing our abundance, the traditional Lenten Devotions and all the self-denial summed up in the Christian concept
of "mortification."


LENTEN SCHEDULE

THE LIGHT IS ON FOR YOU (Confession Schedule)
6:30 - 8:00 pm
St. Ann's - March 13, March 27, April 10
St. John's - March 20, April 3, April 17

EASTER SCHEDULE:
Holy Thursday - St. John's - 7 pm
Good Friday - St. Ann's - 7 pm
Holy Saturday (Easter Vigil) St. John's - 8 pm

STATIONS OF THE CROSS
FRIDAYS DURING LENT
At St John's after the 9:00 am Masses
At St. Ann's - 7:00 pm
EASTER SUNDAY
St. Ann's - 8:30 & 10:30 am
St. John's - 8:30 am



LENTEN SACRIFICE PROJECT

FORTY DAYS - FORTY ITEMS

LENTEN SACRIFICE PROJECT

I have a challenge for you!
Each day of Lent, remove one item from your closet that you no longer wear or need and put it into the trash bag provided. At the end of the forty days, donate these items to a place that can share them with someone who can really use them.

The collaboration has made arrangements with The St. Vincent de Paul Society. The week after Easter, bags can be dropped off for pick up at St. Ann's.

Specific drop off details to be announced.



TEEN MASSES ARE BACK!!!!

Saint Ann`s Teen Masses

March 10th

Saint John`s Teen Masses

March 24th


BLOOD PRESSURE CLINIC

SAINT ANN'S is bringing back the BLOOD PRESSURE CLINIC AFTER ALL THE MASSES THE FIRST WEEKEND OF EACH MONTH.

We are still in need of certified nurses or nursing assistants to help with this mission. Please call the rectory and leave a message if you can help.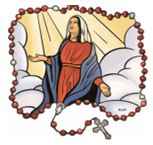 ROSARY MAKERS NEEDED
Anyone interested in learning how to make rosary beads which will be given to both churches and the Missions, please call:
Mary Ann Boyle - 508-378-4704 Or
Rose Penny - 508-583-5045
If you are in need of Rosary Beads, our Rosary Bead makers have them available at the doors of the church.
Please help yourself.

VOLUNTEERS NEEDED

EVERY FAITH COMMUNITY IS ONLY AS STRONG AS
THE PEOPLE WITHIN IT.

VOLUNTEERS ARE NEEDED IN BOTH SAINT ANN'S AND SAINT JOHN'S FOR VARIOUS TASKS. ANY HELP THAT YOU COULD PROVIDE WOULD BE A BLESSING. THE FOLLOWING IS A LIST OF POSSIBLE OPPORTUNITIES.

WE NEED: PEOPLE TO HELP DECORATE THE CHURCH. PEOPLE WHO CAN HELP WITH DELIVERIES OR LIFTING. SOMEONE TO VACUUM THE CHURCH ONCE A WEEK. SOMEONE TO DO ODD JOBS AT BOTH CHURCHES.

Are you retired and looking for something to fill a few hours? This might be the little thing you are l ooking for. If interested, please contact Debbie or Arlene at the rectory.



FRIENDS OF THE UNBORN

St. Ann's Annual
Baby Shower
Monetary donations can be sent directly to:
Friends of the Unborn,
P O Box 692246,
Quincy, MA 02269-2246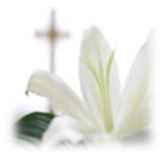 BEREAVEMENT MINISTRY

St. Ann's is looking to form a Bereavement Ministry.
The Bereavement Ministry would be people from the parish who would be willing to meet with people who just lost a loved one and are planning their funeral. The Bereavement Ministry offers these people a source of solice and support.
Many times the loved ones have fallen away from the Church and do not know how to plan the Funeral Mass. Our job is to gently guide them through this process and offer any comfort while doing so.
If you are interested in offering your service in this way, please contact Arlene Stefano at the Rectory. 508-568-4880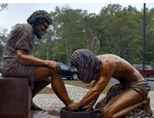 SERVICE OPPORTUNITIES - MY BROTHER'S KEEPER

We will be working with My Brother's Keeper throughout the year
to partner with them in the Christmas Gift Program
and other year round programs.

My Brother's Keeper is a vibrant, welcoming Christian ministry in Easton
and Dartmouth, Massachusetts which delivers furniture and food
to local families in need. Our mission is "To bring the Love and Hope
of Jesus Christ to those we serve." As a gift at each furniture delivery
we offer a crucifix with the message,

"We're just the delivery people...this is the man who sent you the furniture."

SAINT VINCENT DE PAUL - NEW MEMBERS

SAINT VINCENT DE PAUL
is looking for new members

Please Contact
CHRIS BAKER
@ 774-240-8095 or jchbaker@msn.com

HANDICAPPED SEATING
LITERATURE RACK
ST ANN'S PRAYER LINE - God is just a prayer away
RENEWING THE RITUAL OF "BRINGING UP THE GIFTS" FOR MASS
FOOD PANTRY - The cupboards are empty
DEFIBULATOR
NURSES' REFERENCE TABLE