TOGETHER IN CHRIST COLLABORATIVE


Church of Saint Ann
West Bridgewater MA
Website: stannswb.com


St. John The Evangelist
East Bridgewater MA

Website: stjohneb.org




The Church of Saint Ann

"The Little Church That Could...and DID"

West Bridgewater, Massachusetts
Parish Office: 508-586-4880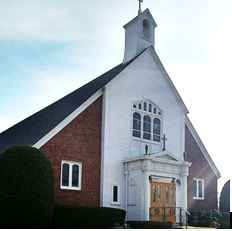 SAINT ANN'S PASTORAL STAFF
Reverend Paul Ring: Pastor

Priests In Residence
Fr. Peter Francis
Fr. Michael Diochi
Pastor
Reverend Paul Ring
Contact Father Ring at
Email

Fr. Paul Ring was born on July 17, 1964 in South Boston to Mike and Julie (Sullivan) Ring, the youngest of five children (with three older brothers and one older sister); he and his family moved to the East Side of Brockton in 1973. Father Paul was educated in the Brockton Public Schools (Downey Elementary, East Jr. High) before moving on to Cardinal Spellman High School, from where he graduated in 1982. He continued his education at Framingham State College and graduated in 1990 with a B.A. in Sociology (minoring in Psychology and English). He then graduated from St. John's Seminary (School of Theology) with a Masters in Divinity.
Much like his college "career", Fr. Ring had a "circuitous" route to priesthood, spending many years in Food Service before entering the seminary. He worked in many and varied food establishments (far too many to list here!), ranging from fast food to fine dining. He likes to say that he went from " feeding bellies to feeding souls"!
Fr. Paul served as a Deacon at St. Raphael Parish in West Medford. Upon his Ordination to the Priesthood, Fr. Paul served in parishes in North Reading, South Weymouth, Dorchester, and Pepperell and Groton (where he was Pastor of Sacred Heart-St. James and St. Joseph, before merging them into Our Lady of Grace). Fr. Paul came to East Bridgewater as Permanent Administrator of St. John the Evangelist in 2013. Upon the formation of the St. John-St. Ann Collaborative, he was named Pastor of the two parishes in 2016.He feels blessed to be living and working in two vibrant communities such as St. Ann and St. John. He and his dog, Nellie, hope to be here for many happy years to come.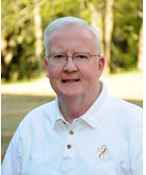 Senior Deacon
Deacon Brendan Fitzgerald
Phone: 508-586-4880
Contact Deacon Brendan at
Email


I am Deacon Brendan and I have been married to my best friend, Peggy for forty five years. Our family consists of our son, Brian, his wife, Amanda and our granddaughter, Cora.

Prior to and since my ordination to the diaconate in 2002, I have been privileged to serve our parish families in both parishes for a total of thirty one years.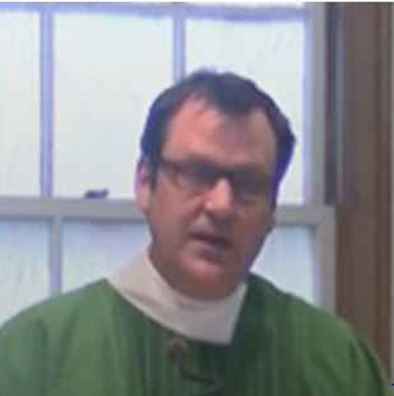 Permanent Deacon
Deacon Christopher Connelley
Contact Info:
Phone: 508-586-4880
Email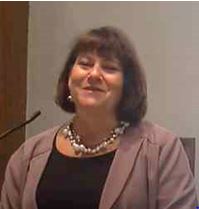 Nancy Goggin
Deacon of Ministries
Contact Info:
508-378-4207 or
508-586-4880
Email


My name is Nancy Goggin and I am thrilled to be your new Director of Ministries. I come to you with 24 years of ministry experience at both the parish level and Catholic Schools, in the capacity of Director of Religious Education, Director of Youth Ministry and Theology Teacher. Over the past 24 years, I have had extensive training from the Archdiocese in Religious Education and Youth ministry. I have participated in a certificate program from the The Center For Ministry Development on designing total youth ministry programs. I am certified by The Theology of The Body Institute on Theology of the Body and Chastity. I have taken theology classes at St.John's Seminary and have my Master's degree in Theology from Boston College. I am also certified by the Archdiocese of Boston's office for Child Safety as a "Train the Trainer". This means that I am certified to train parishes and volunteers to develop and implement programs and structures that assure the safety of the children in the Parish.

Although I have a tremendous love and passion for ministry, pursuing ministry was not my first career choice. I was actually employed in the Fashion Industry in New York City for 13 years as a Fashion Trend Forecaster. I would project fashion trends 18-20 months in advance of the selling season. As strange as it may sound, it was through doing this work that God called me into ministry.

A large target market in the fashion industry is the youth market. Therefore, it was my job to study youth Culture. The more I studied, the more horrified I became. In those days, gang activity was very bad, suicide rates were high and it was estimated that 100,000 children nationally were bringing a gun to school.

I was so disturbed by all of these stats that each night I would fervently pray that God would send people to work with the youth. I felt that if the youth knew how much God loved them, they would not be killing themselves and they would not be killing others. Each night as I prayed, the response was the same…Go and do it!

For three years, I denied my call into ministry because I did not feel like I was qualified to do the work. After all, there were so many people that had chosen ministry as a career and had been schooled in ministry work. Yet, God was calling me, someone who worked in the Fashion Industry? Finally, I could not battle with God any longer; I gave God my yes and started working as a volunteer in NYC doing both religious education and youth ministry. The work was so profound that I used to tell people that my job in the Fashion Industry was my hobby but that my passion was doing ministry work.

Finally, upon moving back to Massachusetts 25 years ago to marry someone I went to High School with, I decided to pursue a career in ministry as a parish Director of Religious Education and Youth Ministry. Throughout the past 24 years, in the programs I directed, God's love has impacted the lives of many youths, resulting in vocational calls to holy marriages, missionary work and the Priesthood.

I have a passion to know, love and serve God and to help others to do the same. I look forward to seeing the beautiful work that God has visioned for the Together in Christ Collaborative of St Ann's and St John's and I look forward to working with all of you to actualize that vision, so that together we may all come to more fully know, love and serve God.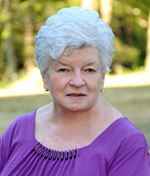 Administrative Assistant
Arlene DeStefano
Contact Info
Phone: 508-586-4880

Email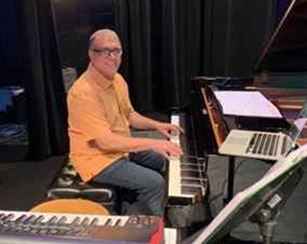 Collaborative Music Director

Rich Cesarini

Contact Info:
Phone: 508-586-4880
Email