SAINT ANN'S PASTORAL STAFF
Pastor
Reverend Paul Ring
Contact Info:
Email:
fr_plrstjohn@comcast.net

Fr. Paul Ring was born on July 17, 1964 in South Boston to Mike and Julie (Sullivan) Ring, the youngest of five children (with three older brothers and one older sister); he and his family moved to the East Side of Brockton in 1973. Father Paul was educated in the Brockton Public Schools (Downey Elementary, East Jr. High) before moving on to Cardinal Spellman High School, from where he graduated in 1982. He continued his education at Framingham State College and graduated in 1990 with a B.A. in Sociology (minoring in Psychology and English). He then graduated from St. John's Seminary (School of Theology) with a Masters in Divinity.
Much like his college "career", Fr. Ring had a "circuitous" route to priesthood, spending many years in Food Service before entering the seminary. He worked in many and varied food establishments (far too many to list here!), ranging from fast food to fine dining. He likes to say that he went from " feeding bellies to feeding souls"!
Fr. Paul served as a Deacon at St. Raphael Parish in West Medford. Upon his Ordination to the Priesthood, Fr. Paul served in parishes in North Reading, South Weymouth, Dorchester, and Pepperell and Groton (where he was Pastor of Sacred Heart-St. James and St. Joseph, before merging them into Our Lady of Grace). Fr. Paul came to East Bridgewater as Permanent Administrator of St. John the Evangelist in 2013. Upon the formation of the St. John-St. Ann Collaborative, he was named Pastor of the two parishes in 2016.He feels blessed to be living and working in two vibrant communities such as St. Ann and St. John. He and his dog, Nellie, hope to be here for many happy years to come.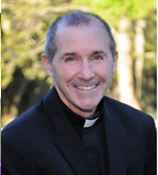 Parochial Vicar
Reverend Michael Harvey
Contact Info:
Email:

Fr. Harvey was born on March 18th, 1959. He has two brothers, two sisters, sixteen nieces and nephews and two great nephews. Father graduated from Brockton High School in 1977. He continued his education at Nasson College and graduated in 1981 with a Bachelor of Science in Human Services. He graduated from St. John XXIII National Seminary in 1999 with a Masters in Divinity.

Fr. Harvey has worked in many different fields such as a paperboy, shoveling snow, pinsetter at the Walkover Club, lawn care, dishwasher at Tip Top Café and George's Café, and a chef at Kentucky Fried Chicken. He also worked at a dishwasher at Barone's on Block Island and a chicken sandwich maker on Block Island. After college he worked as a childcare worker at St. Vincent Home in Fall River for four years, a childcare worker at DARE Family Services for two years and a UPS Driver for eight years.

Fr. served as a Deacon at St. Athanasius in Reading, and a Priest at St. Mary in Randolph, St. Bridget in Framingham, All Saints in Haverhill, St. Patrick in Stoneham and St. John the Baptist in Quincy before coming to the Collaborative of St. Ann and St. John.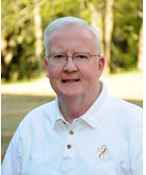 Senior Deacon
Deacon Brendan Fitzgerald
Contact Info:
Phone: 508-586-4880
Email:
deaconbrendan@comcast.net


I am Deacon Brendan and I have been married to my best friend, Peggy for forty five years. Our family consists of our son, Brian, his wife, Amanda and our granddaughter, Cora.

Prior to and since my ordination to the diaconate in 2002, I have been privileged to serve our parish families in both parishes for a total of thirty one years.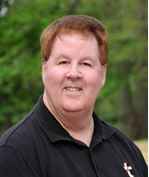 Deacon
Deacon Joe Hopgood
Contact Info:
Phone: 508-378-3890
Email:
deaconjoeh@comcast.net
My name is Deacon Joe Hopgood and I was ordained as a Permanent Deacon in 2011 and I am assigned to the Collaborative of St. John the Evangelist and St. Ann. I live in East Bridgewater
and I am married to my lovely wife of 21 years, Lorraine Hopgood. We also have a small dog named Toby. There are very few people in the parish who do not know Toby.

I was indeed blessed to have been assigned to St. John the Evangelist following my Ordination because it allowed both Lorraine and myself to share our individual ministries, Lorraine as Director of Religious Education and I as Deacon. Since long before my ordination both Lorraine and I have been very active in youth programs and annually organize and run the Youth Leadership Retreat which we look forward to bringing to St. Ann. In addition to my parish ministries I am also active in Prison Ministry and assigned to the Archdiocese of Boston's Office
of Prison Ministry.

Until December 2015 I was working as a Senior Procurement Specialist in the High Tech Industry. I am now in the Semi-Retirement mode and able to devote more time to my ministry. I have a B.S. Degree from Stonehill College in Business Administration and an MBA from Boston University.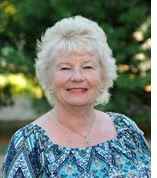 Director of Religious Education

Charlotte Hasomeris-Leines
Contact Info:
Religious Education
Phone: 508-588-7140
email:
stannsccd@comcast.net
Director of Religious Education at Saint Ann's - 13 years
Resident of West Bridgewater and Parishioner of Saint Ann's - 38 years
Married, mother of three sons - Scott, Keith and Ronald
Grandmother of six - Matthew, Bryan, Richelle, Savannah, Ryan and Nathan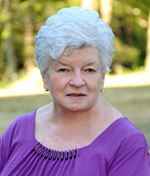 Administrative Assistant
Arlene DeStefano
Contact Info
Phone: 508-583-4880
Email: stanns@comcast.net


Web Site Designed and Maintained by St. Ann's Church - All Rights Reserved - Last Updated, Jan. 2020