TOGETHER IN CHRIST COLLABORATIVE


Church of Saint Ann
West Bridgewater MA
Website: www.stannswb.org


St. John The Evangelist
East Bridgewater MA

Website: www.stjohneb.org


The Church of Saint Ann
"The Little Church That Could...and DID"
West Bridgewater, Massachusetts
Parish Office: 508-586-4880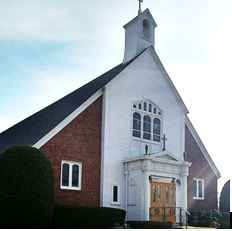 *****
The weekly bulletin is a pdf file. It can be downloaded and viewed/printed with Adobe Acrobat Reader (a free download). If you do not have Adobe Acrobat Reader on your computer please download the Adobe Acrobat Reader before attempting to download and view/print the weekly bulletin that you choose.


| | | |
| --- | --- | --- |
| | | |
| | | |
| | | |
| | | |
| | | |
| | | |
| | | |
| | | |
| | | |
| | | |
| | | |
| | | |
| | | |
| No Weekly Bulletin-082921 | No Weekly Bulletin-082221 | |
| | | |
| | | |
| | | |
| | | |
| | | |
| | | |
| | | |
| | | |
| | | |
| | | |
| | | |
| | | |
| | | |
| | | |
| | | |
| | | |
| | | |
| | | |
| | | |
| | | |
| | | |
| | | |
| | | |
| | | |
| | | |
| | | |
| | | |
| | | |
| | | |
| | | |
| | | |
| | | |
| | | |
| | | |
| | | |
| | | |
| | | |
| | | |
| | | |
| | | |
| | | |
| | | |
| | | |
| | | |
| | | |
| | | |
| | | |
| | | |
| | | |
| | | |
| | | |
| | | |
| | | |
| | | |
| | | |
| | | |
| | | |
| | | |
| | | |
| | | |
| | | |
| | | |
| | | |
| | | |
| | | |
| | | |
| | | |
| | | |
| | | |
| | | |
| | | |
| | | |
| | | |
| | | |
| | | |
| | | |
| | | |
| | | |
| | | |
| | | |