TOGETHER IN CHRIST COLLABORATIVE


Church of Saint Ann
West Bridgewater MA
Website: stannswb.com


St. John The Evangelist
East Bridgewater MA

Website: stjohneb.org




The Church of Saint Ann

"The Little Church That Could...and DID"

West Bridgewater, Massachusetts
Parish Office: 508-586-4880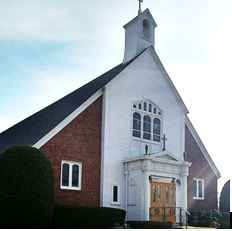 The Church of Saint Ann - Ministries


Saint Ann's Parish strives to provide for the needs of parishioners and non-parishioners alike through the work of its committees made up of individuals like you. This notice is to provide information about each group, to invite parishioners of all ages to offer their talents to advance the work of these groups, and to encourage those who have particular needs to avail themselves of the services provided by these committees. Please let us hear from you!




BUSY FAMILiES RETREAT


Looking for a simple but prayerful way to help your family get ready for Christmas? Our Advent Busy Families Retreat is for you!

Designed for families to do together but open to all, the Busy Families Retreat consists of a booklet with an excerpt from the daily readings, a reflection on the excerpt, and a question to discuss together. You can do it at home and it only takes a few minutes! The retreat runs from Sunday 12/4 to Saturday 12/17. If interested, please contact Matt Brady to receive the retreat booklet.
THE DISCIPLES OF HOSPITALITY


The Disciples of Hospitality are seeking volunteers from both Saint John's and Saint Ann's to work together in preparing our Collaborative for the up-coming Christmas Season and to brainstorm ideas as we move forward in growing this ministry.

The next meeting will be held on Monday, November 21st at 6:30 in Saint Ann's Parish Center. If you have any questions or are interested in joining but unable to attend the November 21st meeting, please drop us an email at: Directorofministries.tic@gmail.com


Choir Is Back!

One who sings prays twice. If you would like to pray twice by singing in the Together in Christ Collaborative Choir please plan to attend choir rehearsal on Thursdays at 7:00 PM at Saint John's. Please email Rich, our music director at richcesarini@gmail.com in advance so that he will have enough copies of music for everyone
DIRECTOR OF MINISTRIES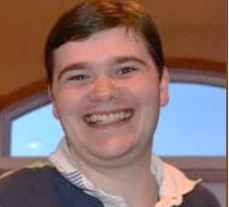 Matt Brady
Deacon of Ministries
Contact Info:
508-378-4207 or
508-586-4880
Email
"Hello everyone! My name is Matt Brady and I am very excited to be joining you as the new Director of Ministries. I have a master's degree in theology from Catholic Theological Union in Chicago and an undergraduate degree from Salve Regina University. I spent the past three years at St. Denis in Westwood, where I led a revitalization of their faith formation program and family ministry and helped guide the parish through Covid.

I am looking forward to working with all of you, especially the families, to grow and strengthen our Together in Christ Collaborative."
---
ALTAR SERVERS

Are parish youth who aid the priest in celebrating Mass. We ask you complete a short period of instruction. Please call (508) 586-4880 to learn when the next session will be.
---
EUCHARISTIC MINISTERS

Offer the Eucharist to parishioners during weekend Mass. Eucharistic Ministers must be weekly worshiping Roman Catholics with a special devotion to the Catholic Church and the sacraments, especially the Holy Eucharist. We ask that you complete a short period of instruction. Please call (508) 586-4880 to learn when the next session will be.
---
GREETERS AND USHERS

Help people to their pew and with other concerns during Mass. Please call (508) 586-4880 to volunteer.
---
LECTORS

Through Baptism, Confirmation and weekly worship at Mass we are all called to be witnesses of God's word in the world. Lectors do this in a special way by entering into an intimate relationship with the sacred texts central to the worship life of the community. Drawing closer to our God who speaks through the Scriptures is an invitation this ministry offers to you. Duties are to read God's word during assigned weekend Liturgies. We ask that you complete a short period of instruction. Please call (508) 586-4880 to learn when the next session will be.
---
MUSIC MINISTERS

Children's Choir
The Children's Choir sings Sunday at designated 10:30 am Masses during the school year. Rehearsals are Monday nights from 6-7, as scheduled. Any child who has received First Holy Communion is welcome to participate. Children who play an instrument are also welcome. Children who are unable to make a weekly commitment may join us seasonally for Christmas and Easter. The Children's choir also sings at the First Communion Masses.

Teen Choir
The Teen Choir sings at the Sunday 6 pm Teen Mass, as scheduled. Rehearsal time is at 5 pm, prior to Mass. The Teen Choir also sings on Christmas Eve Mass and for Confirmation Masses.

Adult Choir
The Adult Choir sings at select Masses. Rehearsal times are usually one hour prior to Mass. The choir also meets Monday evenings during Advent and Lent in preparation for Christmas Eve and The Paschal Triduum.

Please contact our Collaborative Music Director, Rich Cesarini, at 508-586-4880 to join one of the Choirs.