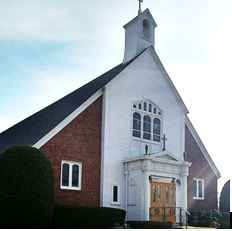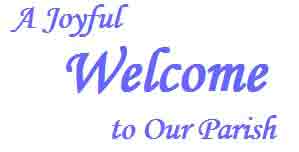 The Mass Schedule is as follows:

Saturday 4:00 St. Ann's

Saturday 5:30 St. John's

Sunday 8:30 St. Ann's

Sunday 10:30 St. John's

***Outdoor Mass

Sunday May 16th 6 pm in St. John's Parking Lot

***DATES FOR WEEKLY OUTDOOR MASSES
LITURGY SCHEDULE

Saturday:
4:00 p.m.


Sunday:
8:30 a.m.

Sunday Mass is also recorded.
Link is found on our websites

Daily Mass
Live-streamed on Facebook


Marriage & Baptism:
Please call the Rectory

Confession:
At anytime by
appointment.

Adoration of the Blessed Sacrament
Live-streamed on Facebook
Mon-Fri: 4:00 pm
Sat: Noon
Sund: 3:00 pm

The Church of Saint Ann
103 No. Main Street
West Bridgewater, MA 02379

Reverend Paul Ring
Pastor

Priests In Residence

Fr. Peter Francis
Fr. Michael Diochi

Christopher Connelly
Deacon

Parish Office: 508.586.4880
stanns@comcast.net

Religious Education Office:
508.588.7140
stannsccd@comcast.net

Collaborative Ofice Hours
9am - 4 pm
Monday - Thursday ,
103 No. Main St.
West Bridgewater, MA 02379
Church of Saint John, The Evangelist

210 Central St.

East Bridgewater 02333

Office - 103 N. Main St.

West Bridgewater - 508-378-4207

e-mail - stjohnebridge@comcast.net

Web Site -

https://stjohneb.org Mass Schedule

Saturday Vigil: 5:30 pm

Sunday Mass:
10:30 am
Sunday Mass is also recorded.
Link is found on our websites Daily Mass live-streamed on Facebook






HAPPY MOTHER'S DAY

THE SIXTH SUNDAY OF EASTER
May 9, 2021

"I am the true vine, and my Father is the vine grower. He takes away every branch in me that does not bear fruit, and everyone that does he prunes so that it bears more fruit." - Jn 15:1-2



MASS AT SAINT ANN'S PARISH
05-09-21

***Saint Ann's Church is continuing to collect food items for the West Bridgewater Food Pantry. Items can be left in church on the shelves to the right as you come in the front door.***


Hear about how the central ministries of the Archdiocese have helped our collaborative parishes.


St. Ann's Prayer Line

God is just a prayer away More Information
DAILY BREAD
Web Site Designed and Maintained by St. Ann's Church - All Rights Reserved - Last Updated, May 9, 2021